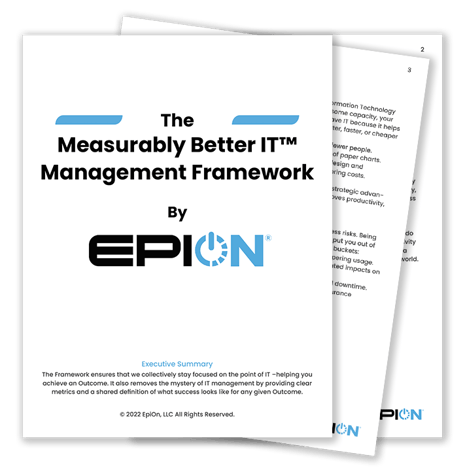 Free PDF Download
Understanding the

Measurably Better IT Framework
Want to explore how we deliver on our promise of
Measurably Better IT?
Our IT Framework ensures that we collectively stay focused on the point of IT – helping you achieve an Outcome. It also removes the mystery of IT management by providing clear metrics and a shared definition of what success looks like for any given Outcome.
Download our free Measurably Better IT Framework PDF to get an in-depth understanding of what our proven process looks like for businesses like yours.


Interested in exploring more resources? Head to our Resource Center and discover all the ways EpiOn is Obviously Different.