Cerberus Advanced IT Security
An added layer of protection to

reduce risk & increase compliance
Cerberus extends the cyber security controls included with EpiOn's EmPower and Co-Managed IT management plans. This protects you against 92% of the most common cyber-attack techniques, and addresses the more stringent requirements of some insurance policies and regulatory requirements.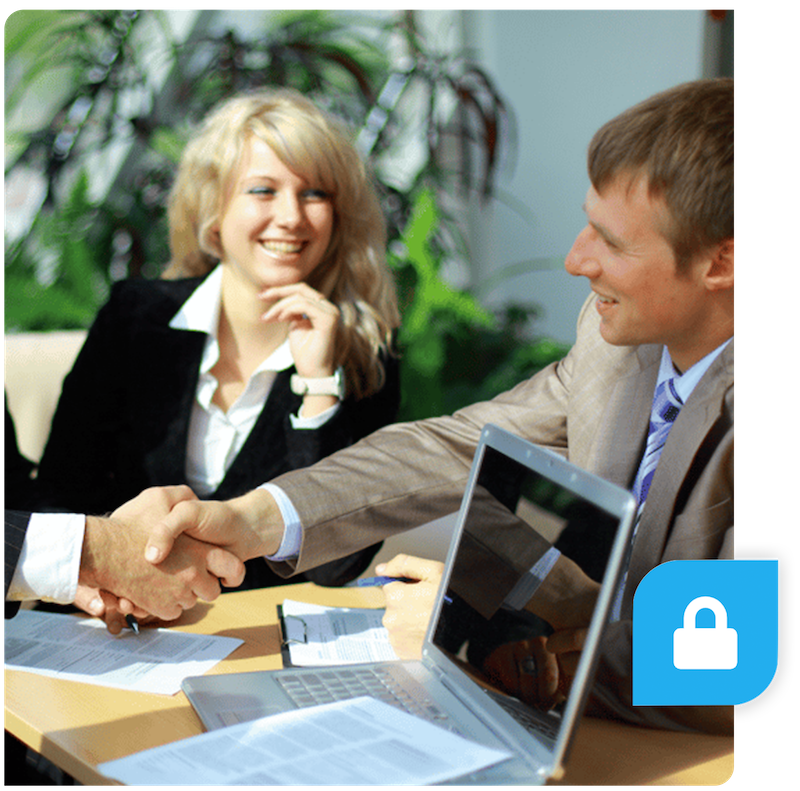 Cerberus elevates your IT security through alignment with the CIS Controls
Security that most SMBs really need
Protection against common attacks
Confidence you are covered at all times
Cerberus

is advanced IT Security that aligns with objective, third-party industry standards, reducing your risk of a cyber event
Cerberus aligns your security with the CIS Controls - a collection of 153 safeguard policies created by the Center for Internet Security, an independent, nonprofit organization dedicated to preventing and mitigating new cyber threats.
EpiOn offers
a range of services

to help you implement CIS Controls at every level

The 153 policies within the CIS Controls are broken down into Implementation Groups (IGs) that help prioritize your implementation of the CIS Controls and Safeguards. Our standard All-Inclusive or Co-Managed partnership covers basic cyber hygiene, but if you need more advanced protection, we have a solution for you!
IG1
Basic Cyber Hygiene
Basic Cyber Hygiene is Included in all Empower and Co-Managed IT partnerships
Our standard EmPower and Co-Managed partnership meets 96% of the requirements of IG1, which is defined as "basic cyber hygiene." According to the Center for Internet Security, this defends you against 77% of the most common attack techniques.
IG2
Cerberus
The security add-on service for Small/Medium Business who need more protection
Our Cerberus security add-on addresses 90% of the IG2 requirements that EpiOn believes are most relevant to small and medium-sized businesses. This elevates your defense to address 92% of the most common cyber-attack techniques.
IG3
Enterprise Security
Add-on services for Enterprise-Scale Organizations needing the highest level of protection
If you are an enterprise-scale operation that needs even higher levels of security, EpiOn offers additional add-on services to help you comply with IG3. We would be happy to discuss what this could look like for your business.


What's included with

Cerberus?
Hundreds of policies are configured, monitored, and managed -

all behind the scenes, all the time
Cerberus combines additional IT security tools, policies, processes, and procedures to extend the already robust security found in our other service offerings.
With Cerberus, there are hundreds of additional security policies being configured, monitored, and managed behind the scenes.
Multi-factor Authentication for Domain Administrators
EpiOn OfficeWatch Pro
Incident Response Planning (IRP)
Application Whitelist Management
Annual Penetration Test
Centralized Logging
Zero-Trust Network Addon for EpiOn Managed LAN
Role-based Security Awareness Training (upgrade)
3rd-Party Application Vulnerability Management
Beyond Cerberus
When you need IG3-type services,

we've got you covered
Security Information and Event Management (SIEM)
Secure Access Service Edge (SASE)
Zero-Trust Computing/Application Isolation
3rd Party Penetration Testing
Compliance Management
Have Questions?
Explore our
frequently asked questions
Have a question you don't see answered?
Get in touch with our team. We're here to help.
Do you offer Cerberus as a standalone solution?

No. Many of the systems and controls that Cerberus utilizes build off the systems and processes of the EmPower or Co-Managed platform. It is not possible to offer Cerberus apart from these other management programs.
How is Cerberus priced?

Cerberus is a fixed-price, monthly recurring service. Pricing is based on the size of your organization. Ask your vCIO for more information.
Do I still need cyber insurance?

Yes! Cerberus is not a replacement for cyber insurance. As the insurance market continues to evolve, many of the services provided by Cerberus are becoming requirements for coverage by the underwriters.