Managed IT Pricing
All-inclusive,

flat monthly IT pricing
We understand that outsourcing your IT management and support is a huge decision. Our goal is to empower you with honest and reliable cost information to help you budget for your transition.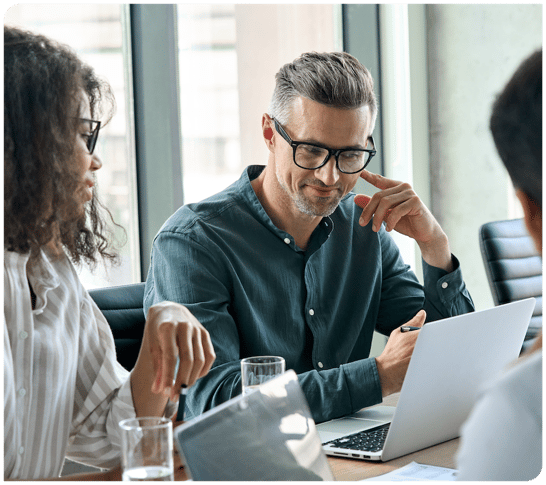 Not sure how to make sense of Managed IT Pricing?
We understand IT pricing can be confusing, so we've put together a comprehensive guide to help.
Our

all-inclusive, fixed-fee

service pricing scales based on your number of users and the complexity of your IT environment
EpiOn's EmPower IT support program

includes the labor and tools necessary to manage and support your environment for a fixed monthly fee. This fee includes proactive IT management as well as reactive support and repair requests.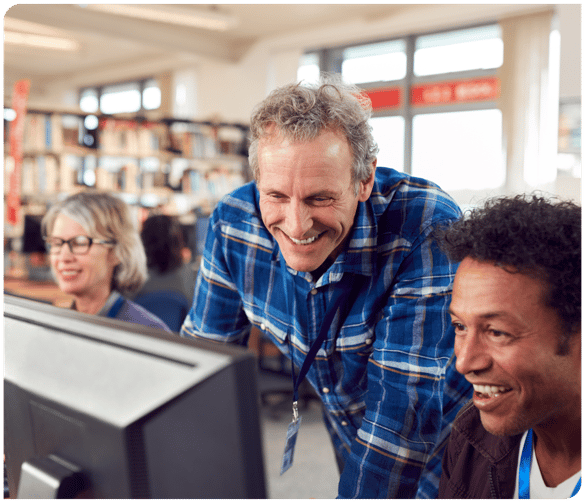 Co-managed IT Pricing
Just need
support for your IT staff?
In EpiOn's co-managed IT model, our team takes on responsibility for technology, strategy, and infrastructure management while your internal IT team focuses on things like software development, data analytics, and line of business application support. We have custom pricing for this type of partnership.
Pricing Calculator
How much will your IT cost
with EpiOn?
Most IT service providers are afraid to talk about pricing on their websites, and even after you've had a conversation with them, it can be challenging to figure out their model. EpiOn is different. Use this calculator to get a budgetary estimate of our services:
Calculate Your EpiOn Pricing Estimate
Calculator functionality here*
Have Questions?
Explore our frequently asked
pricing questions
Have a question you don't see answered?
Get in touch with our team. We're here to help.
Is your pricing calculator an estimate or a quote?

It is an estimate. The calculator is designed to provide a reliable ballpark estimate. It will give you an idea of the cost for outsourcing your IT support based on your headcount and infrastructure. If we both decide to take the next step, we'll conduct an onsite assessment of your IT infrastructure, explore your current challenges, and propose a detailed plan which will include a formal quote.
Will you do an in-depth analysis of our technology needs?

Yes, part of our Proven Process is to thoroughly understand your business and your needs. We'll determine whether our services are the right fit for the challenges you are facing. If we are not the right fit for you, we'll recommend another provider.
Will we need to purchase any additional equipment?

If your infrastructure is outdated, then it is likely already causing you downtime. And, if that is the case, we'll put together an IT Roadmap to help get you productive.
What if we have strict compliance requirements?

EpiOn has worked with many clients in highly regulated industries, including healthcare and finance. Our EmPower and CoManaged service plans include processes to align your IT to your applicable requirements.
Will you charge us extra for onsite visits?

No, your monthly price includes any necessary onsite visits for our services. This includes emergency, after-hours, or weekend work.
Will we really save money by outsourcing our IT?

Yes, you will save both time and money. With EpiOn, you get an entire team of highly skilled and experienced IT professionals. It is impossible for any small business to match this level of competence at this price with internal staff. If you are a larger company and do have internal staff, we can do the heavy lifting behind the scenes with our technical proficiency, which allows your staff to focus on day-to-day issues.
Need help evaluating IT Partners?
We're happy to help, whether or not you choose to use our services.
Schedule A Call