4 Reasons Managed Services Are Essential for Small Businesses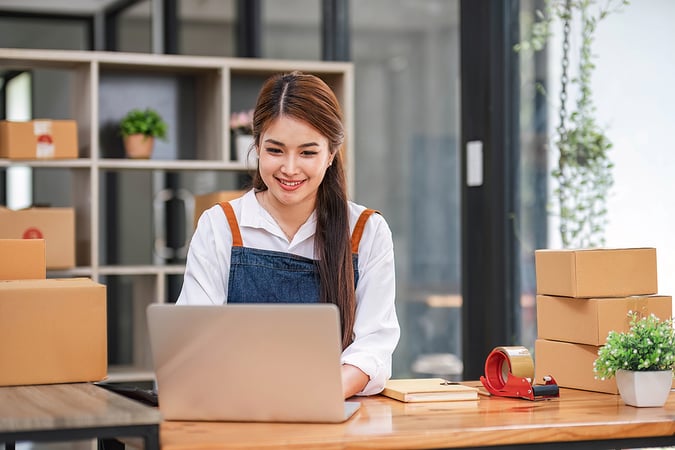 Consider something for a moment: aside from their size and the resources at their disposal, what makes a small to medium-sized business so different from a large, enterprise-sized one? If you really consider it, there isn't all that much. This is why many SMBs have turned to managed services - to receive top-notch IT support.
However, there are numerous other advantages to why SMBs turn to managed service providers (MSPs). Other benefits of leveraging an MSP's services also include:


1. Greater Freedom to Focus on Core Business Matters
As the authority figure in your company, there are responsibilities that are only appropriate for you to take on for yourself. However, if you find yourself stuck in a position where you have to see to other responsibilities - ones that don't require the boss' input, but do require the experience you've built up - the time you have to see to your duties is encroached upon.

An MSP's services can help resolve this conflict. Rather than needing to divert your attention to these "other" tasks, you can delegate some to the MSP's team. They have the experience needed to properly see to the needs of your business, leaving your time free to see to other responsibilities.


2. Unbiased Technology Strategy
It isn't that many small and medium-sized businesses completely lack any technology planning - it's just that "call repairman/buy replacements when things break" isn't an effective plan of action in a business environment that is built upon efficiency. Furthermore, without the right insight into the technology, it can be easy to focus too much on the "cool factor" of a certain technology, and not enough on what would actually benefit your business and its operations.

Part of an MSP's responsibility is to work with you to identify your business needs - both imminent and impending - and create a strategy that sees to fulfilling them all. While the technicians here at EpiOn can still appreciate if a certain technology has some cool features, this doesn't factor into what it is that goes into an infrastructure… your needs do.


3. Better Investments (Or Predictable, Often Reduced, Costs)
Which sounds like a better strategy to you: paying to resolve expensive technology malfunctions and issues as they happen, or paying a set cost each month to proactively minimize these annoyances and maintain your productivity? This is the difference between the traditional approach to technology maintenance and the more effective strategy that managed services leverage. While the traditional first example was once the best way to go about utilizing (and maintaining) technology in a business, the second example - managed services - has left it behind. Really, which one sounds better for a business that needs to maintain a budget to use?


4. Experienced Resources
Let's face it... unless you have a dedicated team of IT professionals on staff, you don't have the in-house experience needed to really keep your information technology at the level it needs to be. Supplementing your existing staff (however many people that may be) with managed services can prove to be a huge help to your business' IT wellness, as it affords your team the opportunity to focus on improvement, rather than trying to keep up with maintenance needs exclusively.


---

When it comes to your business, choosing the right MSP can have a significant impact on your success. To ensure that your IT operations are aligned with your business goals, it's important to select an MSP with a high level of maturity, structure, process, and discipline. However, it's equally important to conduct thorough research to make sure that the MSP you choose is the right fit for your specific needs and requirements.

At EpiOn, we deliver "Measurably Better IT." Our proprietary MBIT Framework focuses on seven core business outcomes that lower risks and improve your team's productivity. To learn more about the MBIT Framework and the related metrics in the MBIT Scorecard, contact us today!